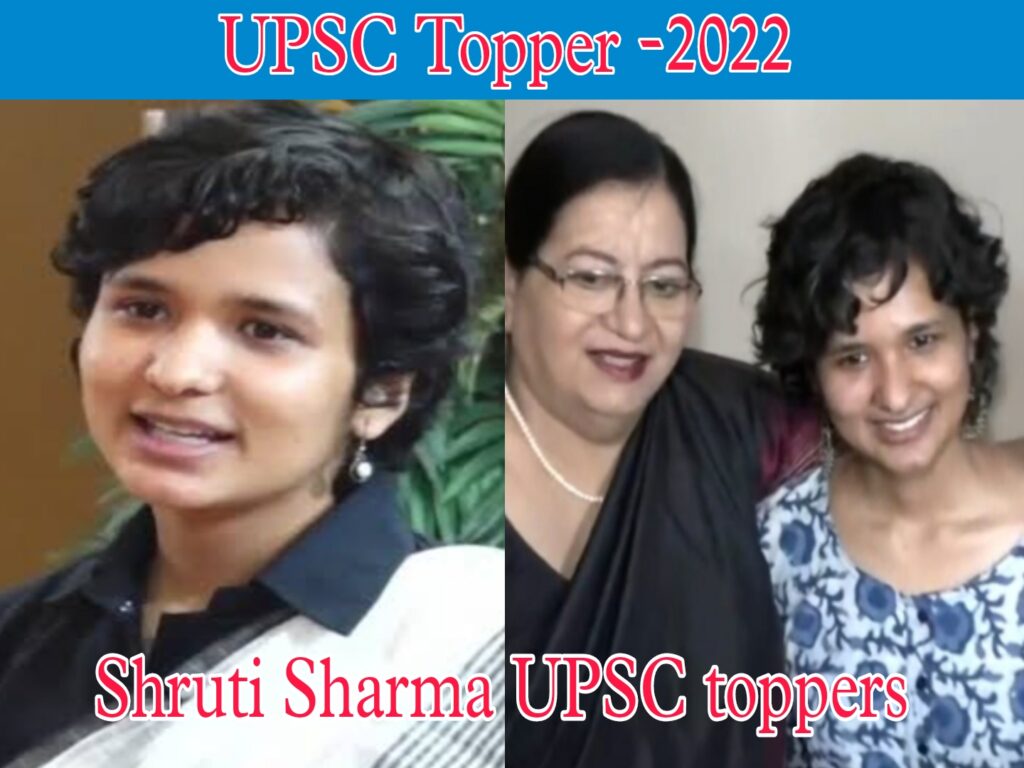 The UPSC final result 2021 was released on May 30 and recommends total of 685 candidates for appointment. It has also released the reserve list and other details.
Shruti Sharma is UPSC topper 2021-22. Shruti Sharma has achieved first rank in UPSC 2022. Shruti Sharma comes from Bijnor Uttar Pradesh. Shruti Sharma's age age 26 year. Shruti Sharma after completing the education from St. Stephen's College of New Delhi University and began to prepare for the UPSC (IAS) exams and her Hard work & dedication led her to become an all India toppers for best 2021 of civil services exams. CSE is especially popular among the exam as it a provides opportunities for the candidates to be selected as IAS, IPS, IFS and more others jobs. I would like to say that Shruti Sharma is very hard worker girl. Shruti Sharma age more sensible and intelligent girl.
Shubham Kumar was UPSC toppers in 2020-21. Shubham Kumar achieved first rank in UPSC-2021 all over India. Shubham Kumar belongs to Bihar.
Top 10 Ranks in UPSC Civil Services Exams 2022.
1th Rank- Shruti Sharma (Bijnor, UP)
2th Rank- Ankita Agarwal
3th Rank- Gamini Singla
4th Rank- Aishwarya Verma
5th Rank- Utkarsh Dwivedi
6th Rank- Yaksh Chaudhary
7th Rank- Samyak S. jain
8th Rank- Ishita Rathi
9th Rank- Preetam Kumar
10th Rank- Harkeerat Singh Randhawa.
I hope that you liked this article.
Thanks!! (by GS India)